Note: This is not the EXACT same Terence from the Angry Birds franchise. This is a slightly different version.
Terence (sometimes misspelled as Terrence), is a character in GreenPandaPlushes. He is a supporting protagonist in Plush Pirate Adventures and in the Angry Bird series. He saves the Angry Birds when they are kidnapped by the Pigs. After this event, he is recruited by Red to join them as a full-time member of the Angry Birds. He is voiced by GreenPandaGamer.
Family, Friends and Affiliations
Edit
Plush Pirate Adventures
Edit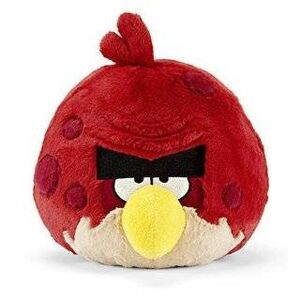 Other Universes
Edit
Powers and Abilities
Edit
Terence is easily the strongest Angry Bird. He isn't that much larger than the others but he is definitely stronger. All alone, he defeated the Pigs and rescued all of the Angry Birds. However due to his strength and large size, Terence is quite slow. His mana helps him move around more quicker. Like the rest of the Birds, he can fly, and only moves around through hopping/jumping due to having no arms or feet.
Personality
Edit
Terence, although very powerful, is also very lazy. He is the laziest Angry Bird. He has a crush on Matilda and thinks about how to confess to her. He can be shown to be brave too, as he rescued the Angry Birds all alone one time. He likes to sleep. He only helps when absolutely needed.
Image Gallery
Edit